Camilla Regis DO ND
MSc (Hons) Peadiatric Medicine 2009
BSc (Hons) Osteopathic Medicine 2003
BSc (Hons) Physiology 1998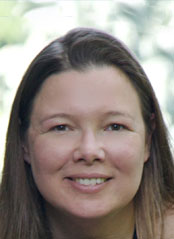 Camilla co founded the Back & Active Clinic in 2003, and is an experienced Osteopath in musculoskeletal conditions, however, has specialised in Paediatric Osteopathy (Babies, Children and Pregnant Ladies). Camilla has completed a Masters Degree in Paediatric Osteopathy where she experienced treating patients with a wide range of conditions at the Osteopathic Centre for Children, London and within the Paediatric Wards of Barnet Hospital (NHS) and North Middlesex University Hospital (NHS).
Camilla has recently become a mother herself and understands both the joys and strains of motherhood. During the pregnancy she received regular treatment and her baby had its Newborn check-up and has since recieved regular check ups at developmental milestones.
Camilla uses Osteopathy to help many children and mothers. She finds the root of the problem so that a course of treatment can be devised to relieve the symptoms as soon as possible and then to prevent them returning. She also does check-ups for newborn babies and pregnant ladies giving postural and exercise advice.
Camilla covers all aspects of recovery for mothers and babies from nutrition to exercise and practical advice such as pelvic floor exercises, breast feeding postural and positional advice, winding and sleeping advice in the Belsize Park, NW3 osteopathic clinic.
Camilla is also able to treat functionally-structurally, treating patients of all ages for all injuries from simple back pain, frozen shoulder and sciatica to arthritic pain and migrane prevention. Call to book your consultation at our Belsize Park, NW3 & NW8 clinics.