Osteopathy Team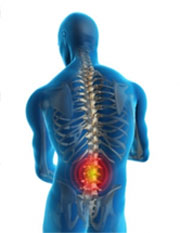 Meet Back & Active Osteopaths Team
Both Damien and Camilla Graduated from the British College of Osteopathic Medicine in 2003 and have continued their professional development extensively with orthotic prescription, Western acupuncture (dry needling), Cox Flexion-Distraction Technique for spinal problems, Neil-Asher Technique®™ for the shoulder among others.
Both Damien and Camilla have now specialised in differ areas allowing our Clinic to offer expert advice and treatment for musculoskeletal and sports injuries in addition to mothers and babies.
We are committed to an integrated approach working with our patients' consultants, obstetricians, GPs, fitness instructors, etc. to enable the patient to get the best all round care.