Testimonials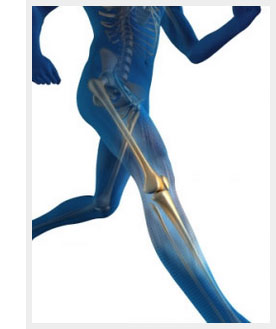 "They are professional , reliable and I can't recommend them enough!
I went to Back & Active in pain, but Damien soon stopped that and gave me some great exercises which soon got me back healthy. They are professional , reliable and I can't recommend them enough!"
Huw Stephens, Radio 1 DJ and TV Presenter.
"Damien has been my "go to man" for many years now to treat my neck, knees and shoulders when I've injured them doing something daft like mountain biking, snowboarding or white water rafting, or indeed just sitting with poor posture at the computer.
We now have another reason to visit this brilliant practice, as Camilla, in Baby Whisperer guise, has recently started treating our new baby girl. She had latching & feeding issues which were giving us (& the midwives) cause for concern after an instrumental delivery. We can happily report that she's now latching on & thriving, much to our relief.
We've also learnt some handy tricks to soothe her in the middle of the night, which I'm sure our neighbours will thank Camilla for!"
Inga Bruce, London.
"he is completely integral to my life."
Francesca Barnes
"Amazing, wonderful and great results for myself and my baby daughter. Thank you Camilla"
Ilona, NW8
"Damien was recommended to myself by a health care practitioner when she was unable to help me with my constant stiff and sore shoulders and lower back. I fly transatlantic a few times a month and put it down to the aircraft beds being uncomfortable, spending so much time in Los Angeles I had also tried all the different practices available and none of those worked either.
My first session with Damien diagnosed the problem areas, and within a few treatments my back was feeling the best it had in a long time! His skills and knowledge on the human skeletal, muscular and nervous system allowed him to treat the causes of my pain and with some stretches he taught me, I've been able to keep it to a minimum.
I now live in Los Angeles full time, but whenever I fly back to London my first appointment is always with Damien, I can't speak highly enough of his skills and would happily recommend him to anyone who has any back issues at all."
Terry Abbott
Director of security to Gwyneth Paltrow
"Even though I now live in Tokyo, Damien is still the go-to osteopath to keep my back in shape and keep me on the sports field. Every trip to London, a visit to Damien is the first appointment in my itinerary."
Steve Lewis
Partner
B I N G H ? M
"Damien is a wonderful osteopath - he showed real energy and dynamism in getting to the root of my problem and fixing it - but even more importantly showing me what to do to help myself. He also has a real eye for detail. Sessions with Damien are always great and I always feel safe and well cared for."
Joanna Rahim NW3
"Damien treated me for infrapatellar tendinitis and quickly got to the cause of the problem. His treatment was thorough, knowledgeable and sensible and the symptoms quickly improved. I would recommend him unreservedly."
Dr T. Maddox.
"I came to see Damien for help with some knee and tendon problems having failed to receive satisfactory treatment elsewhere. Right from the beginning I was impressed by Damien's engaging manner and determination to locate and address the underlying causes of my problem. In particular I appreciated Damien's willingness to schedule my appointments around my chaotic work hours. I'm excited to now be well on the road to recovery!"
Robert S, Primrose hill.
"Professional, personable and effective. I highly recommend Damien Nicol as an osteopath."
Stella Fenton, London.
"Having suffered from calf pain for several years I was referred to Damian who quickly assessed my general condition and any secondary issues that could be causing the calf pain.
He was able to articulate the treatment in basic language so I could quickly understood the approach he was going to take. The treatment ranged from sports massage, manipulation, stretching, exercise conditioning and tailored orthotics all geared to resolve or improve the calf and pelvic issues.
I was very pleased and surprised after suffering for several years with my calf issues and experiencing several unsuccessful treatments, to be in the care of Damien who fully understood my desire to be fit enough to return back to sports. This was achieved through the approach and treatment received. Many thanks."
Dave Webster
"Damian is an absolutely excellent Osteopath, who has persevered with my shoulder over a three month period. It has been this regular maintenance that has relieved what was otherwise a rather immobile shoulder, due to too much computer work! I wouldn't hesitate to recommend him. In fact, I am overdue a visit!"
Nick Capstick-Dale, UK REAL ESTATE LTD
"I visited the clinic for my neck problem I'm a dancer so my body is important , my neck was painful and after going to other practitioners thought it was impossible to solve, but luckily Damien found the solution and in few weeks I was back to work. A very effective, friendly and sweet service. I will definitely visit him if I have any problems in the future for sure."
Ozgen, from Barcelona/ London NW3
"As a concert pianist and conductor, my physique is put under constant strain by the pressures of practice, performance and lots of international travel. From time to time I need serious help with my muscles and skeletal issues. Given my profession and the fact that I also suffered injury to my back and neck earlier in my life, this help needs to be given with understanding and sensitivity. In Damien I have found the perfect balance between strength and this broader understanding of the issues involved. He treats extremely effectively but at the same time he considers and advises on the bigger picture. I cannot recommend him highly enough."
Howard Shelley MBE, NW3
"I can highly recommend Damien and the The Back & Active clinic, The knee pain i suffered unnecessarily for years is gone thanks to their experience, treatment style and the amazing orthotics running is a joy again."
James, Triathlete, NW3. "Running is a joy again"
"I have been a professional musician (drummer) for many years. This can be the best job in the world, but also can cause a lot of stiffness and back/shoulder pain due to the hard hitting and lugging around of equipment. Damien has always been able to "fix me" and loosen my muscles and stop the back pain. He is a fantastic Osteopath who I would highly recommend. I recommended him to my other half who often gets lower back pain and headaches, and Damien also successfully treated him. Thanks Damien you are a star!!!"
Tash Baylis and Tom Wellin, NW3.
"Going to Damien gave me inspiration and confidence. His positive engagment, constant motivation and skilled treatments got me back playing tennis, which i thought i would never do again. Thank you Damien."
Randa Pettifor
"Damien Nicol has successfully treated my frozen shoulder which had been a problem for about one year. I was at my wit's end - not being able to do anything with my left arm . I was treated by Damien over a three month period and it really helped with mobility of the affected arm. Damien is a most pleasant and diligent young man and I would not hesitate to recommend him as a general osteopath and also definitely as 'the frozen shoulder' man of London!!"
Francesca Evans, Surrey.
"Damien is a highly professional and talented osteopath who has treated me and several members of my family and friends for the last 5 years. I have been treated by Damien in Milton Keynes and was delighted when I moved to London and found he had a practice in London too. Past experiences with other osteopaths had made me wary, but Damien's ability to pinpoint the cause of my neck or back pain and then effectively treat the problem is second-to-none. It is not just the treatment that Damien provides, it is also the aftercare and exercises he teaches you to strengthen your weak areas that makes Damien's expert knowledge invaluable. Damien has allowed me to live a pain free life, even with back and neck problems. Thank you Damien!"
Katie Todd, London
"With Damien's expert and specialist knowledge, excellent treatment, sympathetic and cheerful approach, his positive encouragement and guidance, I am living and working normally again.
I was diagnosed with an acute frozen shoulder at the beginning of 2009, experiencing severe restriction in range of movement. This made my work as a piano teacher and playing the instrument extremely difficult. The day after I saw the Consultant Orthopaedic Surgeon, I consulted Damien while in extortionate pain. I had been on painkillers and anti-inflammatory tables for several weeks. After the first session, however, there was a consdirable reduction in the pain and discomfort, and I was able to come off the tablets almost immediately.
Having been told by the surgeon that the shoulder would take a minimum of 18 months before thawing, I was relieved and impressed with the result of Damien's treatment after six months. Within less than five weeks from the start of the treatment, the majority of the pain had disappeared and my range of movement had increased significantly to a very functional level.
With Damien's expert and specialist knowledge, excellent treatment, sympathetic and cheerful approach, his positive encouragement and guidance through the rehabilitation period, I am living and working normally again, well before the 18 - 24 months as predicted by the Surgeon have expired. I am grateful, and feel privileged to have been treated by Damien.
Theresa Scoble, Piano Teacher, NW3
"I first saw Damien just over 5 years ago when he was working in Milton Keynes. I had sustained quite a nasty neck injury, but within 3 visits I was pain free and had complete mobility again!
I was amazed at how quickly he had sorted the problem out and was also impressed by his professionalism and knowledge! From that point if I had any muscular, joint or movement related problems, Damien was my first port of call. I have complete confidence in his ability to assess, diagnose and treat any problem that falls within the area of osteopathy.
Since he stopped working in Milton Keynes I have tried numerous osteopaths in the MK area but they just don't come close to Damien. Which is why I whenever I have a problem I will jump on a train and visit him in London – that's how highly I rate him and also why I would recommend him to anyone who requires the services of a top class osteopath."
Ian McLaughiln
"For two years I suffered with back pain and spasms. Damien corrected the problem and provided excellent maintenance on a six week cycle; he even listened patiently while I droned on about Arsenal. I was able to experience pain free (back!) golf again."
Jim Godfrey, Headmaster.
"Damien Nicol has been treating me since 2003 for a spinal injury. The original injury occurred when parachuting with the British Army in 1969 (aged 20), leading to my spending many years trying to find a form of treatment that worked for me, but without any great success. I tried physiotherapy, acupuncture, injections, and finally discovered that osteopathy held out some hope. However, in 1987 l underwent spinal fusion surgery at the recommendation of a new GP and an orthopaedic consultant. The success of the surgery can be measured by the fact that within two years l was retired early on ill-health grounds and registered as disabled (aged 40).
In 2005 (aged 56) the injury was compounded by my being involved in a serious road traffic accident. This lead to a head injury, a neck whiplash, and further damage to my spine.
Of the many medical and remedial specialists that l have seen, Damien Nicol has been an absolute lifeline; he is also the most knowledgeable, the most thorough, the most capable, and the most professional. Damien always takes the time to identify my specific problems at each consultation, since these can vary from head to toe – quite literally. I always leave each treatment feeling much more mobile. I also feel encouraged and enabled to put in the effort myself to assist in the recovery programme."
Stephen Hough
"Damien Nicol was recommended to me by a close friend who had a chronic hip problem which Damien was able to sort out for him. I am a professional dancer and suffered a back injury whilst performing in a West End show . I went to see Damien who was able to diagnose and treated my condition with extreme competence and without the air of mystery that some therapists have. I felt that i was in touch with how the injury was being treated and i was very satisfied with the results of my treatment.
I will continue to have a relationship with Damien as it is a pleasure to find someone with whom one can trust one is in safe hands."
Tam Ward, Professinal dancer.
"His ability to see me at incredibly short notice at times convenient for me made having treatment with Damien a real pleasure. The first time we met he did a thorough diagnosis before treating me which was very re-assuring. I had suffered a serious disc injury needed treatment for a period of time but it was testament to Damien's dedication, know-how and hard work that I was back on two feet as soon as possible."
Oliver Holbourn. NW3.
"I find that my treatments with Damien Nicol are a complete tonic, and l look forward to each occasion immensely.
We would like to show our appreciation for your patience, understanding and professional competence in treating our various injuries, aches and pains. Thanks for everything"
Jan & Steve Hough.